Idea #6: Popup Art Galleries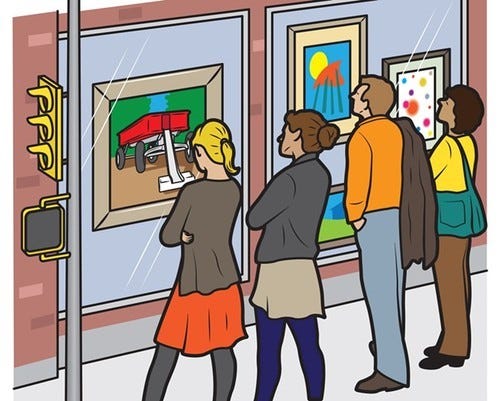 Spokane has its share of vacant and abandoned buildings. Fortunately, it also has a wealth of artists and designers. What happens when you put the two together? Enter a plan for popup storefront art galleries highlighted in last week's Inlander. The idea is to develop "a corridor that carries visitors from one lively part of town to another by getting art into...empty storefronts on First Avenue." Terrain co-founder Ginger Ewing and Laboratory owner Alan Chatham are spearheading this plan, which they believe will help make the pedestrian experience in downtown Spokane much more pleasant and enjoyable--and perhaps even safer. We just hope that it will get an airing from building owners.
The full article, including more of the excellent artwork featured above by Collin Hayes, is available here at the Inlander.